Blog Post #8: Breaking Down the E-Commerce Site (Part II)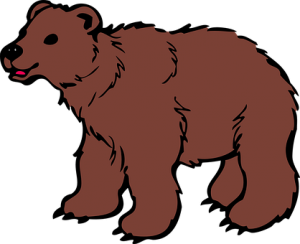 The Great Web Bear
Blog Post #8
Breaking Down the E-Commerce Site (Part II)
By: Shando Darby – Senior Vice President & Marketing of Ursinet Hosting
This is part two in our series of different types of websites. Today we will talk about the E-Commerce website. Now for those of you who do not know what E-Commerce is at all, here is the following definition:
"Commercial transactions conducted electronically on the Internet."
By this point and time, almost all of us have purchased something on the Internet. You can pretty much buy anything off the Internet; from food to household goods, furniture, clothing and other specialty items of interest. It is the fastest way to pay for something without leaving the comfort of your home or office! No lines, fast credit card processing and the hassle free experience is what most consumers gain from an E-Commerce experience.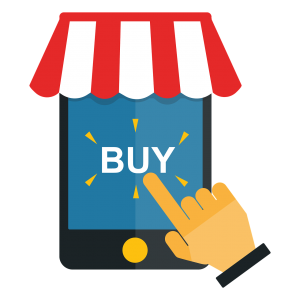 Now the question is: do I have something I want to sell? Have I been thinking about an idea for a long time and wonder how I can make money off that idea? The first thing to do is research your idea to highest degree! See who else is selling what you are wanting to sell. The less people selling it, the better of course. Less competition and you can create what is being the catchphrase of marketing these days: niche marketing!
Nice Marketing definition: The market niche defines as the product features aimed at satisfying specific market needs, as well as the price range, production quality and the demographics that is intended to impact. It is also a small market segment.
In layman's terms what this means is that you have a product that is unique and a small segment of the population is interested in it. Now you might think "Don't I want everyone to be interested in my product or idea?" Well not necessarily. Huge companies spend a lot of money trying to figure out who their customers are, their desires, their thoughts and their spending habits. That way they can market directly to them without them even realizing it! Of course consumers are getting savvy to these marketing ploys but they still work a great deal. Basically, we as consumers have come to expect that we will be marketed to and that we will run into our buying habits almost everywhere we go whether it's in public or on the Internet.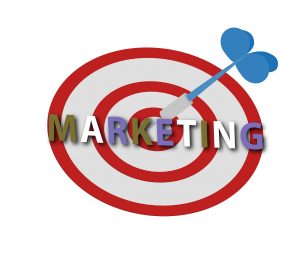 Once you have defined a market for yourself, it becomes easier to advertise to your customer base. You know who they are, what they think and their spending activity. You know how often they buy what you are selling and what they expect after the purchase. Your business needs to have a direct relationship with your customer base so that you practically work in sync with each other!
The E-Commerce site itself is highly important. There are so many variables you need to have on a great E-Commerce site. First of all, all the information to purchase must be clear, concise and easy to understand. You only have a customer's attention for so long in today's marketplace. If they even get confused for a few seconds on how to purchase something on your site, they are off to another competitor and you have lost your potential customer just because you didn't make it clear where to click to buy the product!
Your E-Commerce site should be interactive and even entertaining. You want their eyes to be alert at what they are purchasing. You want the customer experience to be as personal as possible. Almost like they are slipping into a warm bath to relax. Each interaction with your site has to be easy, understandable and in some cases, fun! Include graphics that go with what you are selling. If your logo has a character of some kind attached to it, make sure that character is seen on each screen to keep up with your brand's consistency.
Here are some great examples of eye catching E-Commerce websites:
Stella McCartney: http://www.stellamccartney.com/us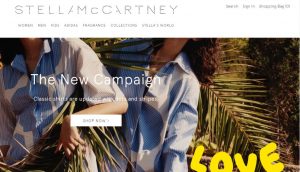 Marucci Sports: https://maruccisports.com/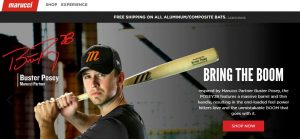 Di Bruno Brothers, Gourmet Food: http://www.dibruno.com/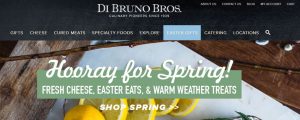 What these sites have in common is amazing photography of their products and services as well as videos! Videos are everything to a great E-Commerce site! Now the customer not only sees a product, but they are hearing about it as well. The more senses involved in a purchase, the more that customer is likely to purchase from that retailer.
As always, make sure your site is connected to social media as well. It is a great way to spread the word about your business and website and in general, it is free advertising! Make sure the social media logos are displayed front and center from your website and connect them to your Facebook, Twitter, Instagram and any other social media outlets you like to use and enjoy!
Do your homework and you will be well on your way to creating an amazing E-Commerce website!