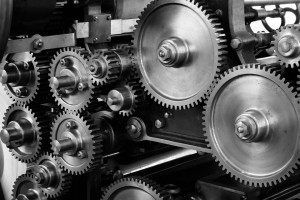 Ursinet Hosting has been hosting web pages and providing a variety of legal, software, hardware , networking and online technology consulting services for many years. Let us help you get the appropriate and most efficient computer and network solutions for you and your organization.
Ursinet Hosting's  founder, Prof. Joseph A. Hayden, J.D., has been working on computers at home, in school and on the job since the mid-1980's when he growing up near Silicon Valley. He started programming and was first published in technology periodicals when he was a teenager.  He remembers being online with one of the first modems that were ever on the market that had a speed of only 300 baud!
Efficiency is the goal, so inspired by his father, who was an electronics engineer with a respectable typing speed of his own, Prof. Hayden determined to type even faster and regularly clocks at 125wpm. A higher education, which includes a law degree, and life experiences as a "military brat" have helped Prof. Hayden obtain a breadth of knowledge and keen experience that was further enriched by his having lived and worked on both coasts of the United States and in Europe.
Work experience has included teaching computer science as a professor at a college and university, corporate training and system/network administration at many prestigious, large law firms and direct work with many smaller private and non-profit companies. He has also done pro bono work at various non-profits, some of which he served on as a board member for years at a time.
Ursinet Hosting is growing quickly and has added to its team.  Let one of our support folks help you accomplish your online goals!
Our Mission Statement
Web site hosting, eCommerce and web consulting is what we do best.  The mission of Ursinet hosting and internet services is to provide the finest technology has to offer with a dedication to the highest level of personable customer service. Our goal is to provide innovative solutions that satisfy our clients' changing needs. In keeping with the spirit and intent of our mission statement, we understand that long-term success depends on great service and strong relationships.  A true partnership requires trust, understanding, and commitment.